Welcome to the

Sharing Down Syndrome Arizona Official Website!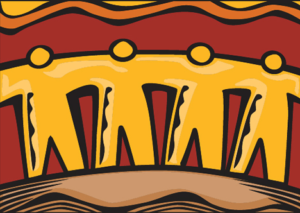 We champion and celebrate ALL people who have Down syndrome throughout the lifespan. We support families in their care and advocacy efforts for the people in their lives with Down syndrome.

Our Mission
The mission of Sharing Down Syndrome Arizona is to educate and empower, but especially give hope to individuals who have Down syndrome so they may grow up to become independent self advocates. 
About Down Syndrome
About Down Syndrome is the most common genetic birth anomaly occurring 1 in approximately every 691 births. Babies with Down syndrome can have medical challenges, nearly 50% have heart defects, intestinal and respiratory problems. They often have developmental delays, hearing and vision impairments and have mild to moderate intellectual disabilities.
When children with Down syndrome are given proper medical treatment and educational opportunities, they can grow up to become happy, successful members of society who make our world a better place to live. This is the reason we exist – to share and spread this message and to celebrate the Proud Parents who love a child with Down syndrome.
All of our programs and services are FREE to families.
We have many sponsors and donors who give so generously to our organization.
Their donations allow us to provide FREE services to our families.  We also have received grants from some of the organizations for our advocacy programs and events.  Their support, especially in a year filled with many unusual circumstances, is truly appreciated.
Past and current supporters:  Scottsdale 20/30 Club, Providence Homes, Thunderbirds Charities, Blacker Orthodontics, Farnsworth Ricks, WealthWave Phoenix, Acts of Kindness Pediatrics, Colten Cowell Foundation Basha's Supermarkets, Arizona Community Foundation, SAECO, The Global Down Syndrome Foundation, The Tempe Diablos, The City of Tempe, Best Trophies and Awards, Arizona Milk Producers, The Knights of Columbus (Mesa), Johnson-Larsen Family Dentistry, Earnhardt Automotive Group, Chandler Cardiology Associates, State Farm, Cornerstone Property Services, All Aboard Services, Mountain View Funeral Home and Cemetery, Sprouts, Albertsons/Safeway/Vons (Southwest Division), Phelps LaClair Estate Planning, Online Trading Academy, Kerr Endodontics, Charleston's Restaurant, Valle Luna Mexican Food & Cantinas, Paul Kelly Maxillofacial, The Phoenix Suns, The Arizona Diamondbacks, Deseret Book, National Down Syndrome Congress, The Mahoney Group, The Arizona Coyotes and the countless in-kind donors, families and volunteers who gives so much to us.